BUILDING
COMMUNITIES
43rd Annual Meeting & Conference
March 6 - 7, 2023
Disney's Grand Californian Hotel® & Spa
Anaheim, CA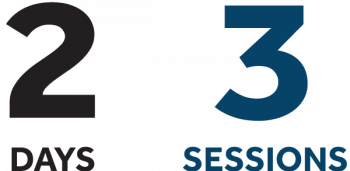 BUILDING COMMUNITIES is a conference that will foster connection amongst our membership and offer a collective space for experience sharing. Explore inspiring sessions where you'll discover how to elevate your communication and collaboration experiences to bring you closer to your vision.
KEYNOTE SPEAKER
Sasha Strauss
Brand Strategy Firm Founder, Professor and Speaker
With 25 years in strategic brand development, Sasha Strauss has built brands at the world's leading advertising, PR, marketing, and branding agencies. In 2006, Mr. Strauss founded Innovation Protocol, a brand consultancy that exclusively serves innovators. As CEO, Mr. Strauss leads a team of 30 brand consultants and brand designers that serve clients such as Google, PayPal, Disney, LEGO, Nestlé, and ADP.
When not supporting Innovation Protocol's international clientele, Mr. Strauss teaches graduate brand strategy at the UCLA Anderson, UC Irvine Merage, and USC Marshall MBA programs.
SCHEDULE & SPEAKERS
Join fellow members and industry friends for our 43rd Annual Meeting & Conference at Disney's Grand Californian Hotel. Throughout our conference sessions and networking events, you will have opportunities to connect with peers and hear from leading experts regarding topics affecting our industry.
ACCOMMODATIONS
Disney's Grand Californian Hotel® & Spa
1600 Disneyland Dr, Anaheim, CA 92802
Home of the 2023 Annual Conference, Disney's Grand Californian Hotel® & Spa is an escape from reality that defines grandeur at every turn—from premium accommodations and Craftsman-style elegance to Disney's impeccable service and renowned attention to detail. Attendees can enjoy impressive amenities and rich dining experiences as well as utilize the convenient proximity to both Disney theme parks.

Conference Room Rate
$359 per night*
Room type - Standard Room
Cancelation Fee
Cancelation fees may apply. Please refer to your reservation confirmation for details.
Contact mochoa@unitedag.org for more information.
* Pricing excludes taxes and other service charges
TRANSPORTATION
After your flight, embark on a scenic journey from the airport to the Disneyland Resort using convenient public transportation. Discover how to get from the airport to the Disneyland Resort by bus, train, shuttle, taxi and more.
JOIN THE CIRCLE
OF SUPPORTERS
Please take advantage of this excellent opportunity to forge new connections through sponsorship!