EQUIPPING YOUR EMPLOYEES WITH THE TOOLS & RESOURCES THEY NEED TO SUCCEED
Our mission is to provide our members with tools and resources that will enhance your knowledge and management skills. We organize and promote educational conferences, meetings, webinars and workshops to provide our members with the proper tools and solutions to ensure a strong business and vital ag industry. We also provide business and social networking opportunities to expand our ag community.
---
CHOOSE YOUR RESOURCE
The UnitedAg Ops Forum is a webinar featuring updates from our Operations Team.
Our partners AgSafe and APMA provide you with the tools and resources you need to tackle specific HR topics that are affecting your community
Each quarter, we highlight a new wellness initiative to help you understand preventive care, manage your chronic conditions and provide the resources to help you live your healthiest life.
---
ON DEMAND EDUCATIONAL WEBINARS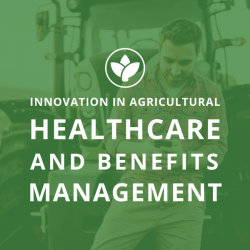 Farm Journal Webinar: Innovation in Agriculture Healthcare & Benefits Management
Get firsthand knowledge from healthcare insurance experts and agriculture industry professionals who will share their experiences in developing and implementing innovative healthcare solutions specific to the ag industry. Talking about real-world, current-event experiences, giving honest assessments, and discussing strategies for the future will set up an engaging and open discussion. Watch the recording