New York Times and # 1 Wall Street Journal bestselling author of The SPEED of Trust Stephen M.R. Covey to Keynote UnitedAg 39th Annual Conference, March 5-8 in Anaheim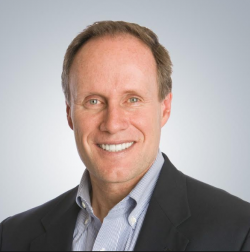 IRVINE, Calif., (AgPR) Nov. 30, 2018 – UnitedAg, a member-owned agricultural trade association representing more than 850 organizations in California and Arizona, announced it will hold its 39thAnnual Meeting & Conference March 5-8 at Disney's Grand Californian Hotel & Spa in Anaheim, Calif. Themed "EmpowerU," this year's conference will feature industry experts addressing key issues facing the state's agricultural businesses and community, including healthcare, water, labor, immigration, global economy and much more. Keynote speakers will include bestselling author Stephen M.R. Covey, Senior Vice President of Americanhort Craig Regelbrugge, Vice President of Sales and Marketing for The Phia Group Tim Callender and Professor / President Emeritus of The George L. Argyros School of Business and Economics, Chapman University Dr. Jim Doti. More than 250 representatives from UnitedAg member organizations and partners, and other agricultural community leaders, are expected to attend.
-
"Trust is the cornerstone of empowering others. UnitedAg is lucky that we have built that level of trust between our partners and members, so that we can now focus on empowering them to collaborate and create innovative and empathetic solutions to our industry problems. I am excited to hear what Stephen Covey has to say because TRUST is the core of UnitedAg's values" said Kirti Mutatkar, President and CEO of UnitedAg.
-
The conference sponsors include: HCP National, Blue Shield of California, Elite Corporate Wellness, OptumRx, Wellrithms, Milliman, SAIN medical, BEI Insurance Services, Babe Farms, Nikssarian Insurance Services, Kahn, Soares and Conway LLP and Moore Insurance Services.
-
Registration Information
The conference fee is $550 for individuals/$1,000 for couples for members, and $650 for individuals/$1,100 for couples for nonmembers who register before the Feb. 1 early-bird deadline. After Feb. 1 the fee will be an additional $50 for individuals and for couples, respectively – again, while space is available. Register online at www.unitedag.org or call (800) 223-4590 for more information.
-
About UnitedAg
Founded in 1980, UnitedAg is a member-owned agricultural trade association dedicated to providing innovative solutions for a strong and healthy agricultural industry. UnitedAg represents more than 850 agriculture-affiliated member organizations, including agricultural companies (growers, shippers, coolers, processors, dairy and livestock producers, and supporting businesses); associates; cooperatives; and partner agricultural associations. UnitedAg helps its members meet their employee benefits needs, promotes their interests with lawmakers, and helps them comply with legislation and regulation. Based in Irvine, Calif., UnitedAg has offices in Oxnard, Corona, Salinas, Fresno and Santa Maria. For more information, visit www.unitedag.org or contact Maribel Ochoa at 949.471.3206 mochoa@unitedag.org.
###
---