FOR IMMEDIATE RELEASE
UnitedAg Announces the Addition of Eric Davis to its Board of Directors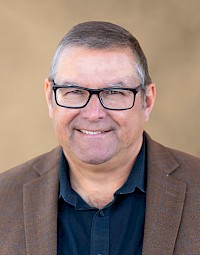 IRVINE, Calif., July 12, 2019 – UnitedAg, a member-owned agricultural trade association representing more than 1,000 organizations in California and Arizona, announced today that Eric Davis, Human Resources and Employee Relations Manager for Associated Feed & Supply, a livestock producer based in Turlock, California, has been elected to the association's Board of Directors. He becomes the seventh agribusiness leader to currently serve on the UnitedAg Board.
Associated Feed and Supply was established in 1971 by the Swanson Family of Companies. The Swanson Family's mission of bringing innovation and unsurpassed quality to their customers has made them what they are today: the leader in quality feed manufacturing and service.
In 2010, Eric Davis joined Associated Feed as the Human Resources and Employee Relations Manager. His responsibilities include: employment relations, compliance, benefits, safety and risk management. In his spare time, he and his business partner run a small broadcasting company, Blue Chip Broadcasting. Blue Chip Broadcasting provides on air exposure for local athletic talent in the Central Valley. Blue Chip Broadcasting is considered the voice for local colleges and universities. He enjoys serving on local boards and developing future talent but always prioritizes his faith and family.
Davis is bestowed to serve the UnitedAg family and its mission by joining the following other members of UnitedAg's Board of Directors: Aaron "A.J." Cisney, General Manager for Rancho Guadalupe, LLC; Veronica Urzua-Alvero, Vice President of Human Resources for Church Brothers/True Leaf Farms; Harris Lee Cohen, General Manager for Setton Pistachio of Terra Bella, Inc.; Daniel Nelson, Vice President & Chief Business Officer for Plant Sciences, Inc.; and Raul Solis, a human resources professional with Moody Western Cooling.
About UnitedAg
Founded in 1980, UnitedAg is a member-owned agricultural trade association dedicated to providing innovative solutions for a strong and healthy agricultural industry. UnitedAg represents more than 1,000 agriculture-affiliated member organizations, including agricultural companies (growers, shippers, coolers, processors, dairy and livestock producers, and supporting businesses); associates; cooperatives; and partner agricultural associations. UnitedAg helps its members meet their employee benefits needs, promotes their interests with lawmakers, and helps them comply with legislation and regulation. Based in Irvine, Calif., UnitedAg has offices in Oxnard, Corona, Salinas, Fresno and Santa Maria. For more information, visit www.unitedag.org or call (800) 223-4590.
Contact:
Maribel Ochoa
949.471.3206
mochoa@unitedag.org
# # #