Remembering Our Founder William C. Goodrich
Remembering Our Founder
William Charles Goodrich
1943 - 2018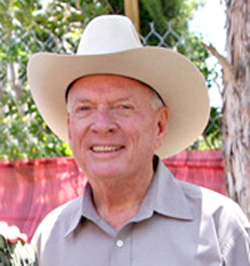 William "Bill" Charles Goodrich, 74, passed away at home Friday, July 27th of natural causes in Laguna Hills, California. He was born on November 16, 1943 to Herbert and Francis Goodrich in Denver, Colorado.

On October 2, 1988 he married Josephine Claire in Santa Ana, California. William was the founder of United Agribusiness League (UnitedAg) an agricultural trade association created for the purpose of providing a unique health plan that would meet the needs of the agricultural workforce. His passion for agriculture and innovation is what led William to dedicate much of his time serving on various boards which include: California Association of Small Employer Health Plan, California Agribusiness Credit Union, Lincoln Club of Orange County, The U.S. Mexico Chamber of Commerce, The Self-Insurance Institute of America and Woodmen of the World. William was also a Master Mason and lifelong member of the Golden Trowel Norwalk Lodge #273.
In his spare time William enjoyed spending time with his family, playing with his dogs Maggie and Harley and watching American Football.
He is survived by his wife Josephine; younger brother Jim Goodrich, his four daughters, Lori Mader, Lesha Goodrich, Billie Lou Rotberg, and Deana Mentel, Son Edward Magdaleno, thirteen grandchildren, three great-grandchildren and the UnitedAg Family.
He was preceded in death by his parents; his grandparents; mother in law; father in law; and Sister Cheryl Goodrich.
A time of gathering will be held at UnitedAg Corporate Headquarters in Irvine, CA Wednesday, September 5th from 5:00 pm to 8:00 pm. Online condolences can be left by email at jocg61@gmail.com. Memorial donations can made to the Agribusiness Education Foundation 54 Corporate Park Irvine, CA 92606.
He will be deeply missed. Our thoughts and prayers are with the Goodrich Family.
For further information, contact Maribel Ochoa at 800.223.4590
marketing@unitedag.org
##
---