NY Times Best Selling Author, Award-Winning Innovation Expert, and CEO of Trend Hunter Jeremy Gutsche to Keynote UnitedAg 40th Annual Conference "Celebrate", March 18-20 in Maui, Hawaii
FOR IMMEDIATE RELEASE
NY Times Best Selling Author, Award-Winning Innovation Expert, and CEO of Trend Hunter Jeremy Gutsche to Keynote UnitedAg 40th Annual Conference "Celebrate", March 18-20 in Maui, Hawaii
Top industry leaders and representatives are set to attend the anniversary celebration at the Hyatt Regency Maui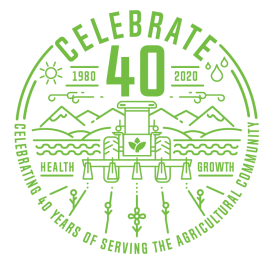 IRVINE, Calif., (AgPR) Jan. 17, 2020 – UnitedAg, a member-owned agricultural trade association representing more than 1,000 organizations in California and Arizona, announced it will hold its 40th Annual Meeting & Conference March 18-20, at the Hyatt Regency in Maui, Hawaii. Themed "Celebrate," this year's conference will be one to remember as UnitedAg will be showcasing some of the most promising emerging health tech solutions.
This conference will be a place where ideas will shape the future of agriculture's health care system. Keynote speaker will be Jeremy Gutsche, NY Times Best Selling Author and innovation expert. More than 200 representatives from UnitedAg member organizations, partners, and other agricultural community leaders, are expected to attend.

The conference is open to representatives of UnitedAg member organizations and nonmembers. The discounted early-bird registration deadline is Feb. 3; late registration will continue thereafter while space is available.
Conference highlights Wednesday, March 18, and Thursday, March 19 include:
Session 1 | Emerging Health Technologies
- Maayan Cohen, Founder & CEO, Hello Heart
- Abner A. Mason, Founder & CEO, ConsejoSano
- Tony Campos, Director of Operations, ConsejoSano
March 18 - 12:30 p.m.


-

Member Connection / Lu'au Event
March 18 - 6:00 p.m.


-

Annual Chairman's Message
- A.J. Cisney, General Manager, Rancho Guadalupe
- Mack Ramsay, President, Pacific Commerce Group LLC
March 19 - 7:30 a.m.


-

Annual Keynote Speaker
- Jeremy Gutsche, CEO, Trend Hunter
March 19 - 8:00 a.m.


-

Session 2 | Innovative Clinic Models
Ernest Clevenger III, President, Carehere / MyHealthGuide
March 19 - 9:45 a.m.


-

Annual Awards Luncheon & President's Message
- Kirti Mutatkar, President / CEO, UnitedAg
March 19 - 11:30 a.m.


-

Session 3 | Five Ways to Shift Your Mindset from Doing to Leading
- Jo Miller, CEO, Be Leaderly
March 19 - 1:00 p.m.


-

Session 4 | Ag & Legislative Update – Advocacy in Action
March 19 - 2:45 p.m.


-

40th Annual Dinner Dance "Totally 80's"
March 19 - 6:00 p.m.
During the conference attendees can participate in a fun team building event, filled with exciting team building games designed to challenge team members mentally, physically and emotionally. Additional fees apply for this fun event. Also, happening during the conference a special Live Auction for 17 Strong Foundation, a non-profit established to grant victory trips to young adults battling life-threating illnesses. Lastly, a silent auction to support the scholarship foundation the Agribusiness Education Foundation. These events will take place throughout the conference on both March 18 and 19. To learn more visit www.unitedag.org/celebrate40
The conference sponsors include: CVS Caremark, SAIN Medical, Elite Medical, Blue Shield of California, Plantel Nurseries, Milliman, Babe Farms, Church Brothers Farms / True Leaf Farms, CalPam, Kahn, Soares & Conway, BEI Insurance Services, Inc, Barlocker Insurance Agency, Confidio, Deerwalk Inc., Teladoc Health and JMS and Associates.
Registration Information
The conference fee is $600 for individuals / $1050 for couples for members, and $700 for individuals / $1,150 for couples for nonmembers who register before the Feb. 3 early-bird deadline. After Feb. 3 the fee will be an additional $50 for individuals and for couples, respectively – again, while space is available. Register online at www.unitedag.org/celebrate40 or call (800) 223-4590 for more information.
About UnitedAg
Founded in 1980, UnitedAg is a multi-commodity member-owned agricultural trade association dedicated to providing innovative healthcare solutions for a strong and healthy agricultural industry. Our over 1,000 agriculture affiliated member organizations network and share creative ways to transform our ever-changing industry. UnitedAg strives to bring innovative health benefits and solutions to agribusiness by meeting our member's employee health benefits needs, advocating for ag with lawmakers and helping members comply with regulations. Based in Irvine, Calif., UnitedAg has offices in Oxnard, Corona, Salinas, Fresno and Santa Maria. For more information, visit www.unitedag.org or contact Maribel Ochoa at 949.471.3206 or mochoa@unitedag.org.
# # #
---