Recipes for a
Healthier Heart
Having a healthy diet is one of the main ways that can help us reduce the risk of suffering from a cardiovascular disease. Below are a few recipes with key ingredients that have proven to be beneficial in our quest for a healthy heart. Bon appetite!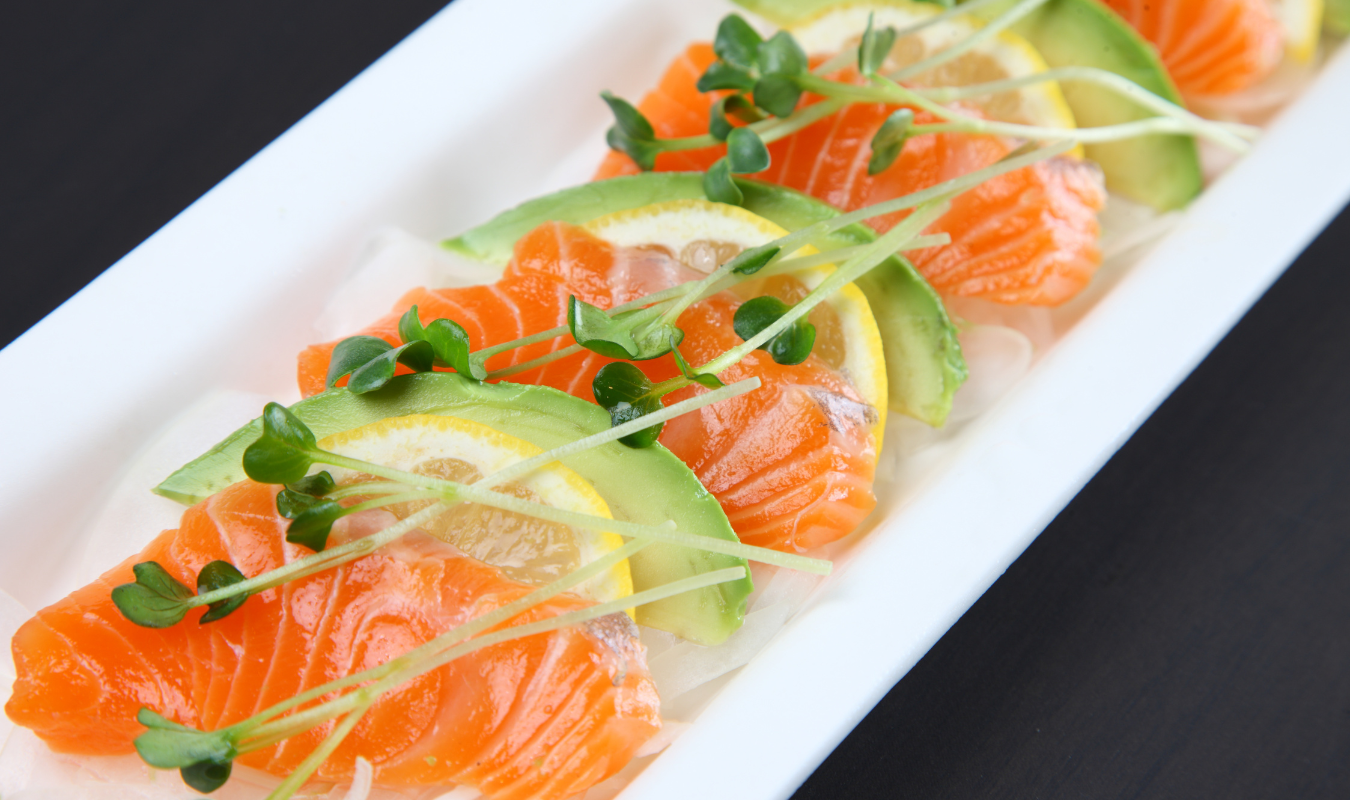 Salmon Carpaccio
INGREDIENTS
1 Avocado
½ Lemon
Black pepper
300g Salmon cut into thin slices
Spinach
Arugula
2½ tablespoons of olive oil
Salt
PREPARATION
On a plate, add the sliced salmon, season it with olive oil, black pepper, squeeze half a lemon and a little bit of salt. Complement it with spinach, arugula, and avocado. Enjoy this fresh and tasty dish upon serving.
Source: Kiwilimon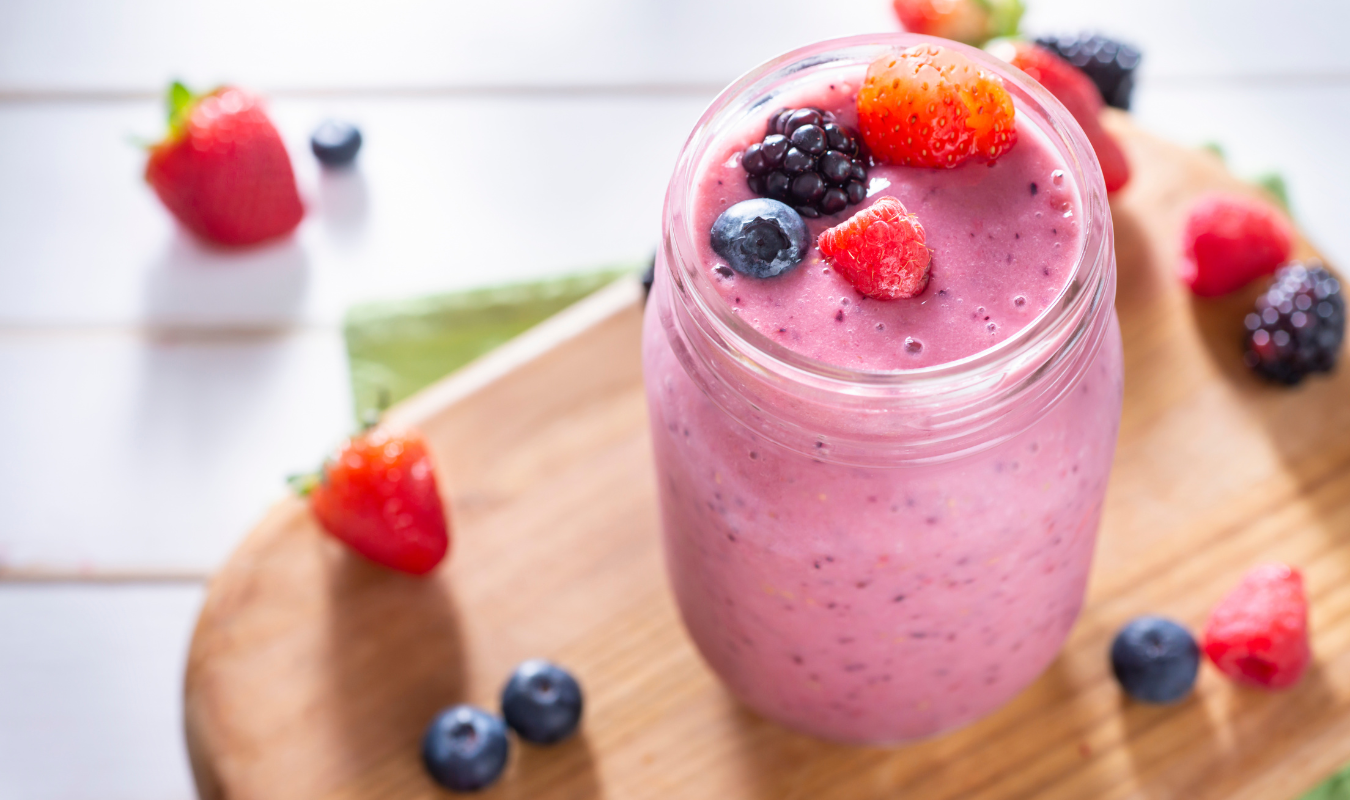 Berry Blend Smoothie
INGREDIENTS
3 tablespoons peanut butter
1 cup coconut milk
1 and ½ cups frozen blueberries, strawberries, and blackberries
1 frozen banana
Granola or Steel Cut Oats
PREPARATION
Simply add the coconut milk in the blender along with the red fruits, the banana, and the peanut butter. Blend until the fruits are fully blended. If you want to add a crunchier texture to your smoothie, add granola or oats and blend again. To serve, top it off with pieces of red fruits to taste.
Source: Ambitious Kitchen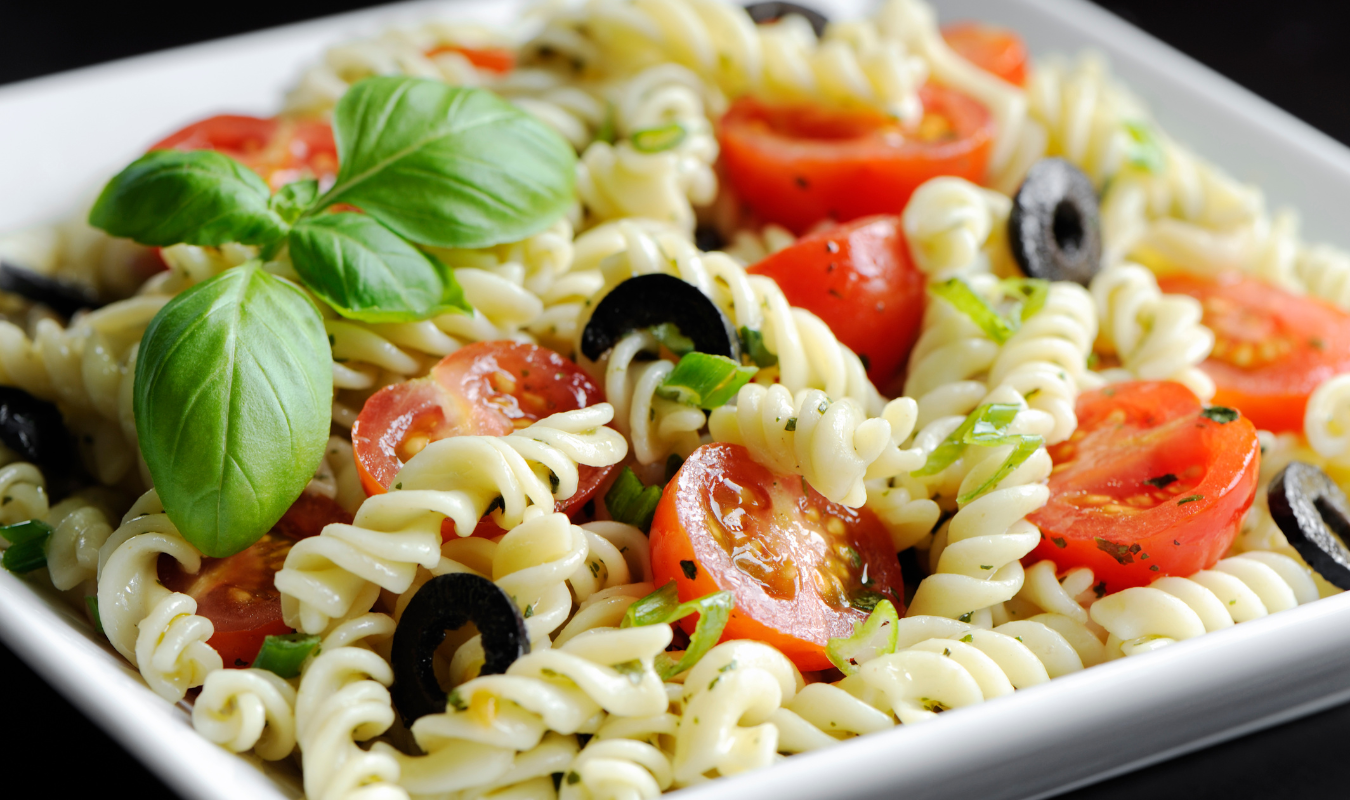 Tomato Pasta Salad
INGREDIENTS
Pasta (of your choice)
300gr of cherry tomatoes
2 cups of cooked chickpeas
1 cucumber cut into half slices
Olive oil
Chopped romaine lettuce leaves
Arugula to taste ¼ cup chopped parsley
Mint leaves, chopped to taste Juice of 1 lemon
1 tablespoon Dijon mustard 2 garlic cloves, finely minced
¼ tablespoon red pepper flakes
PREPARATION
In a pot, boil the pasta over medium heat. When ready, drain and add a little bit of olive oil to the pasta so it doesn't stick. Then, let it cool for a few minutes. Next, grab a bowl to prepare the dressing. Add 4 tablespoons of olive oil, lemon juice, mustard, garlic, pepper flakes and mix.
In a larger bowl, add the pasta with the halved cherry tomatoes. Then, add lettuce, arugula, cucumber, chickpeas, mint leaves, and parsley. Pour the dressing over the pasta and mix. To serve, you can add a little more olive oil to taste and enjoy.
Source: Love and lemons