HealthChats: Cancer Awareness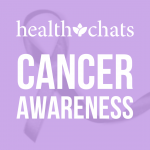 According to the Centers for Disease Control and Prevention, one in every four deaths in the U.S is due to cancer, making it the second leading cause of death in our country. Early detection, vaccines and healthy lifestyle choices can help keep many types of cancer at bay.
Join Dr. Rosemary Ku for a conversation about cancer, from the various types that affect our communities to early warning signs. Get insight on what factors may put you at a higher risk and learn more about the types of screenings available.
Event Details
Starts On
Thursday, January 21, 2021 10:00 am
Late Registration Deadline
Thursday, January 21, 2021 10:00 am